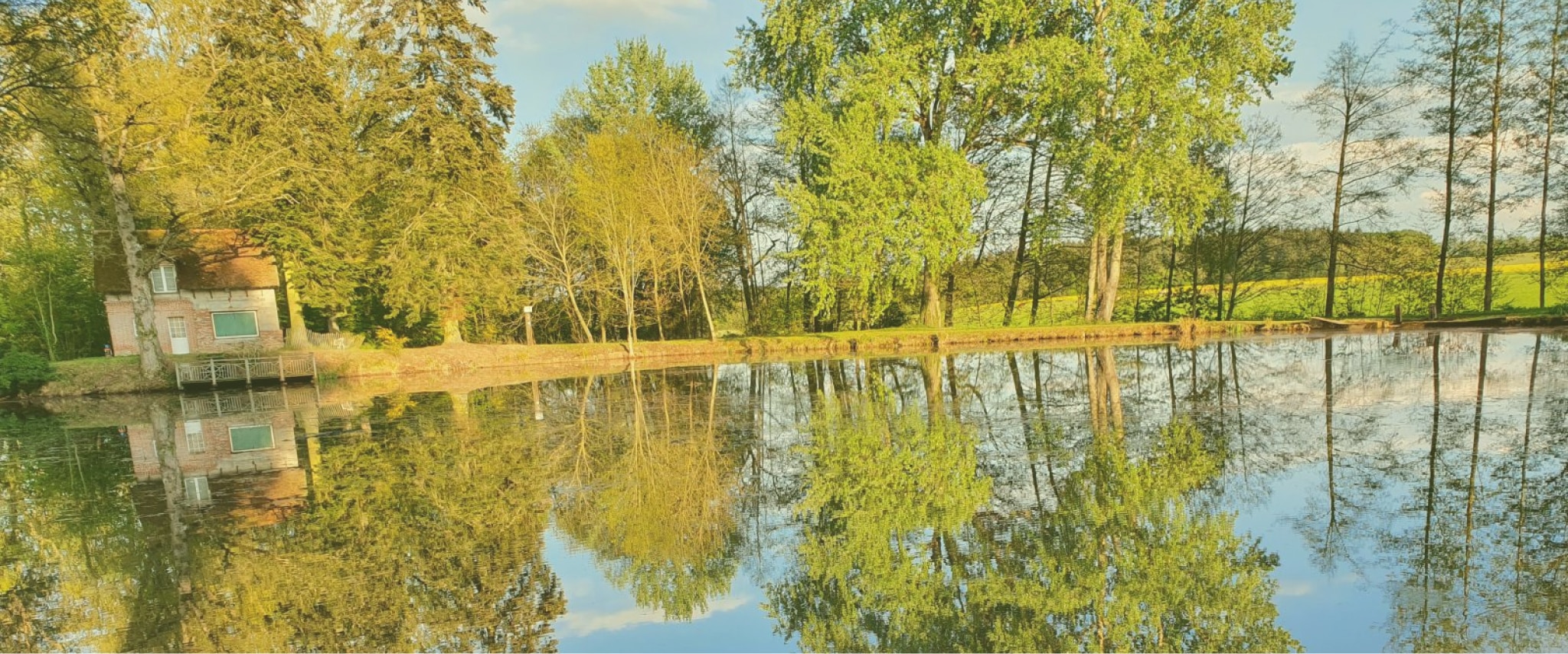 Camping du Breuil
Explore Normandy from the Camping du Breuil,
You will be located in the department of Orne, 400m from the Eure and 1km from the Eure-et-Loir
At Camping du Breuil, you will be located between the departments of Orne, Eure and Eure-et-Loir. Thus, you will be able to easily discover a great part of the Norman soil by taking the footpaths, bicycle or mountain bike. Our campsite near Paris is open all year round for stays, vacations or weekends in the countryside.
Open all year roundLocated on the edge of the Perche, the Breuil campsite is ideal for your vacations or to make your mobile home a pleasant second home.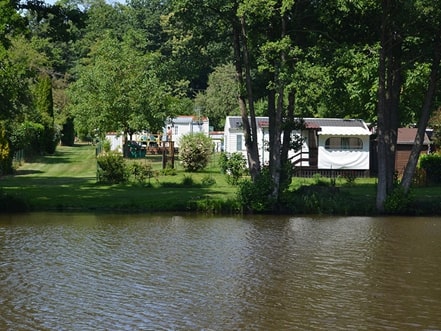 The strong points of the camping du breuil
Ideal location in Normandy to explore on foot or by mountain bike the many hiking trails located nearby
A wide range of accommodations from second homes to luxury rentals to meet all your needs
Campground with apple trees and flowers with access to a pond to relax and enjo
Beautiful landscapes nearby in the Pays du Perche region offering hills, forests, meadows and historic towns
Read more
At the Breuil campsite we preserve nature
During their stay, our customers are asked to help us in our approach by simple gestures:
Turn off the lights when you leave, keep windows and doors closed when heating is on, avoid leaving appliances on standby.
Turn off the taps and don't let the water run unnecessarily, don't flush anything down the toilet that could pollute the water or interfere with the proper functioning of our lagoon, report a leak.
Use the sorting columns, deposit used batteries and light bulbs at the reception.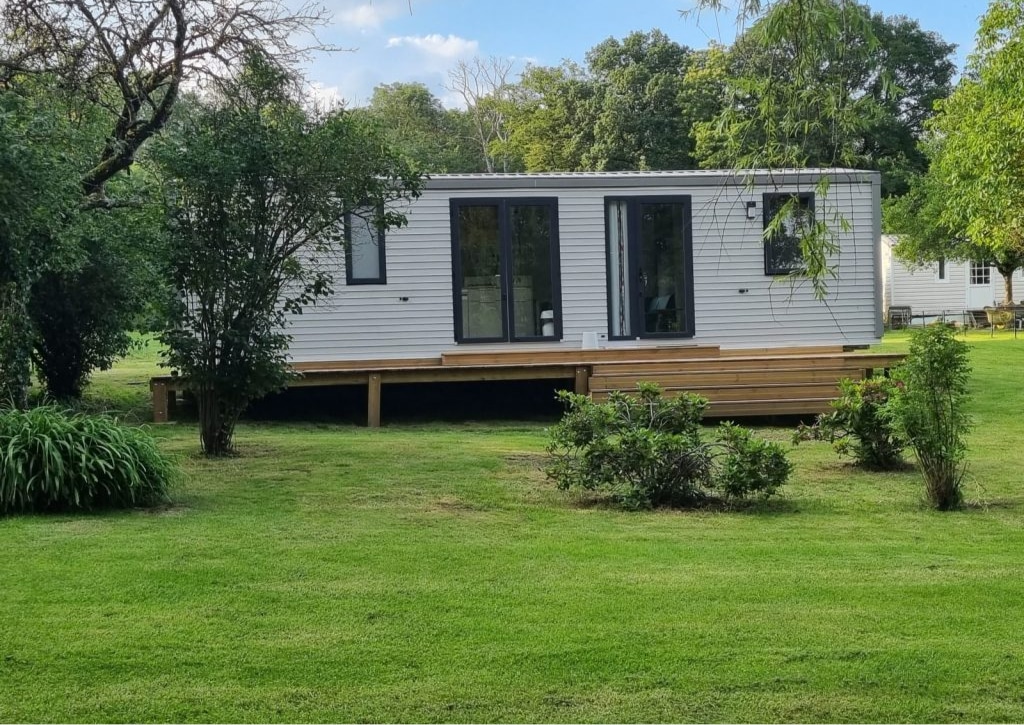 Find your ideal accommodation for a nature getaway at Camping du Breuil
Residences, standard or luxury rentals, passage, nature accommodation: a whole range of services to meet your needs and satisfy you.
Read more
Above all a residential campsite, it is the ideal place to make your mobile home a pleasant country holiday home.
Discover our plots in second homes, our standard rentals, our luxury rentals, our bare pitches.
Relaxation in the heart of nature with spacious pitches and a pond
Typical of Normandy, our campground is planted with apple trees and gives you access to a beautiful pond fed by the Avre River. With a surface area of one hectare, it has 30 pitches of approximately 200 M². Each of them has an electrical connection, a water point, and gives you the possibility to flower the plots to your taste.
Read more
The richness of the local heritage will offer itself to you while criss-crossing the quiet roads of this region where it is good to savor Nature. From the Camping du Breuil, our region will be a haven of peace where nature and traditions harmonize for the pleasure of the eyes.
In the Pays du Perche and its surroundings, numerous landscapes, magnificent forests, gentle hills and fat meadows, the domain of the famous Percheron horse, await you.